Corporate Overview
Nuclear Consultants and Engineers, Inc. (NCAE) is a global provider of professional management and technical services supporting federal, government contractor and private clientele in the United States and 43 other countries.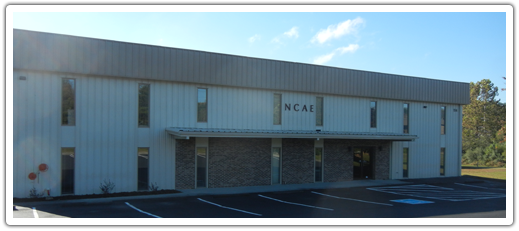 NCAE is a small business, founded in 2008, that has grown to provide high-quality technical and administrative services. We have consistently received outstanding ratings from our clients and believe our success is based on our ability to maintain a reputation for outstanding quality, service and expertise. As an ISO-9000 compliant contractor, NCAE strives to provide the highest quality work product possible and conforms to client-specific policies and requirements. Our approach to quality stems in part from the nuclear navy and engineering or sciences background of many of our employees - instilling conduct of operations and maintenance into all aspects of nuclear operations, as well as providing detail-oriented focus throughout our work. Our systematic and logical approach to planning and implementing any scope of work, while integrating the goals and objectives of the project, allows us to provide the best quality effectively and efficiently.
Our past and present federal and government contractor clients include the Department of Energy, Department of Defense, Environmental Protection Agency, and Army Corps of Engineers. We have provided our clients with broad and varied support through all phases of projects. The diversity of our services and skills are demonstrated by the work we have performed in such areas as nuclear engineering, safeguards and security, project management, and environmental remediation planning and implementation, audits, and engineering design, technical and administrative training, operational and design reviews, surveillance, maintenance, implementation and oversight.
NCAE maintains a diverse pool of technical, management, and administrative talent to perform project-specific requirements with professionalism, expertise and proven excellence throughout North America and overseas. The average NCAE employee has more than 25 years of experience in their skill areas with our most senior employees having as many as 69 years of continuous experience. NCAE's objective has been to capture the wealth of experience that has been obtained by our employees within the private sector, government facilities and federal programs and provide the benefit of this experience to our clients. The experience of our staff include working with the National Nuclear Security Administration (NNSA)/ (DOE), Atomic Energy Commission, and the Energy, Research and Development Administration, EPA, and the Forest Service. Our staff's government experience ranges from the post-Manhattan Project era years through the present period with a focus on nuclear non-proliferation, operational readiness and audits, and clean-up of legacy sites.